Store & Save with Battery Storage
It goes without saying that most of us would like to be greener and save money at the same time. So instead of exporting excess energy back to the grid, why not store it and use later on?
Answer these few questions to see how much you could save.

Providing you with a sustainable future of green energy
Your solar panels can create an outstanding amount of energy for you. But, if you do not use this energy it is often returned back to the grid. Battery storage stores your excess energy and uses it when you need it most, allowing you to make the maximum savings from your solar energy system. This is a great step towards energy independence and cuts your reliance on energy providers and fossil fuel consumption.
There are many different options to choose from when picking the ideal battery storage for your home. Get in touch for a no obligation quotation and we can talk you through the different options to find the best fit for you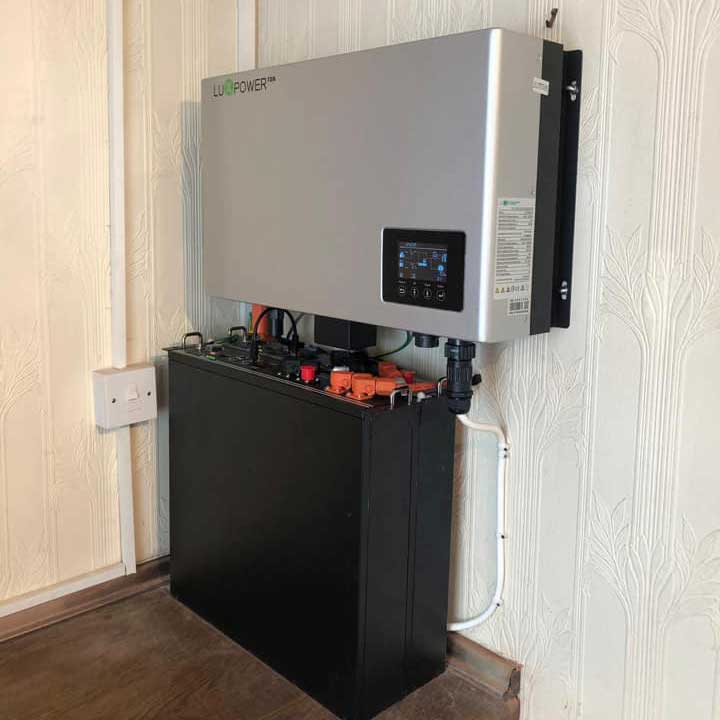 Senergy Direct Works with Octopus! We are recognised as being 1 of only 2 companies which provides products that are compatible with their Agile tariff.
Octopus Energy have an amazing range of different tariffs which are perfectly designed with EV owners, solar pv and battery customers in mind. Octopus are (remove definitely) leading the way when it comes to time of use tariffs, presenting their customers with an unparalleled level of value and control over their energy.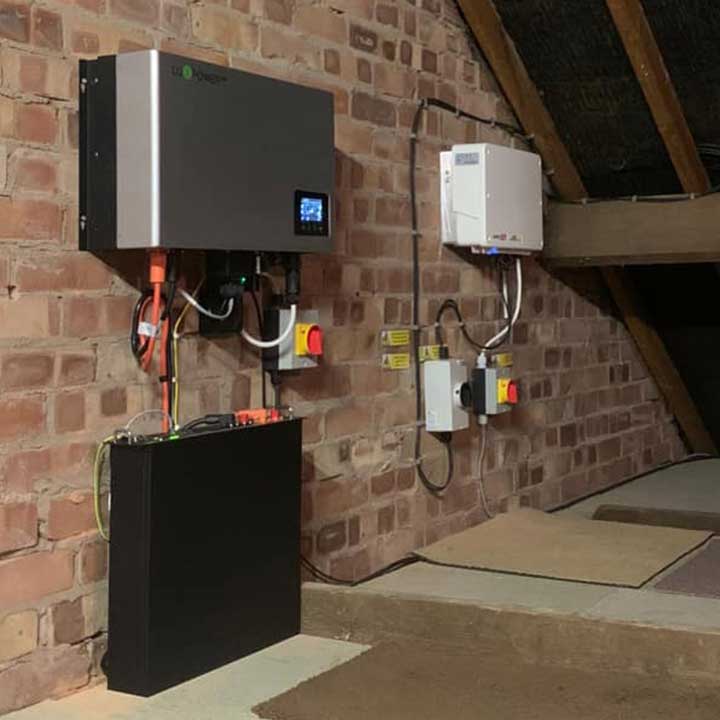 The difference is day and night
It goes without saying that solar panels do not work at night. However, a solar battery storage system can accumulate excess energy that is created throughout the day so you can continue using it around the clock. When your solar panels are generating energy, any surplus is sent to the battery storage for use later on when it is needed. When the sun goes down your stored energy is used to prevent you having to draw from the grid.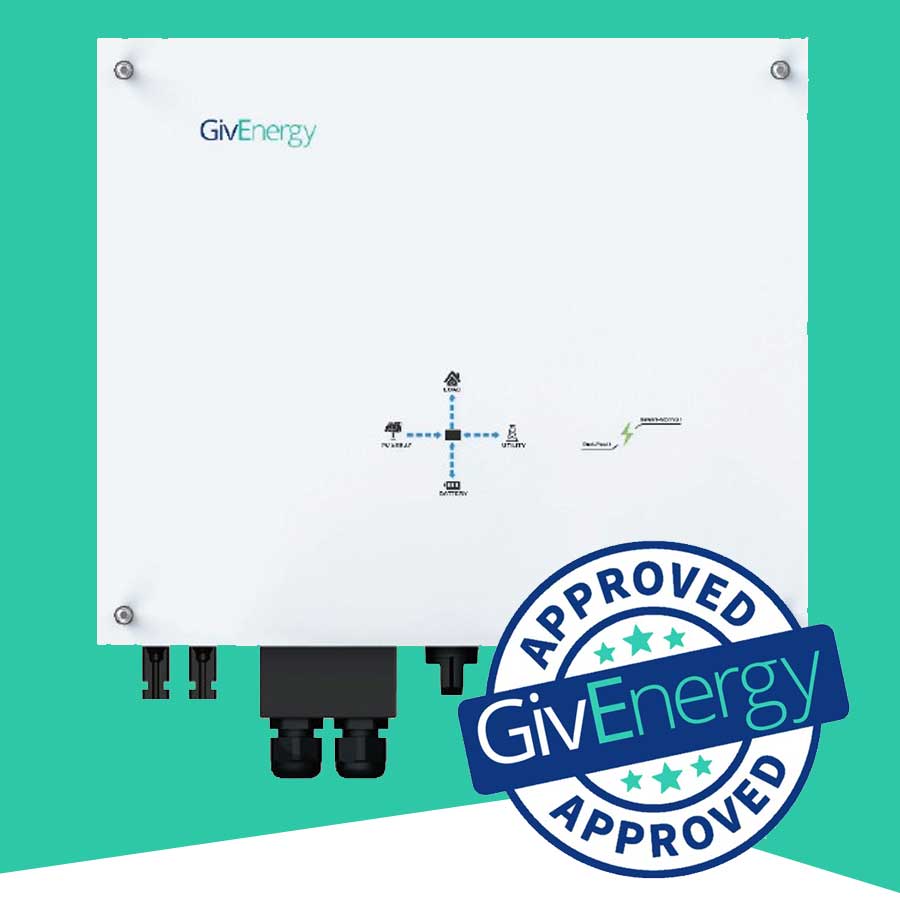 GivEnergy
We are GivEnergy approved, allowing us to offer this comprehensive storage system with these exceptional inverters, batteries and a state-of-the-art control and monitoring platform.
The range of GivEnergy battery storage systems are available as 2.6kWh, 6.3kWh, and 8.2kWh.
LUX POWER BATTERY STORAGE
AC coupled energy storage inverter, specially designed for retrofitting
solar system. By simply install an AC coupled energy storage system
based on this inverter at the AC output of on-grid solar system, you
could retrofit your existed on-grid solar system to a solar energy storage system and increase the solar self-consumption rate, enhanced EPS back-up function and reduce energy bill.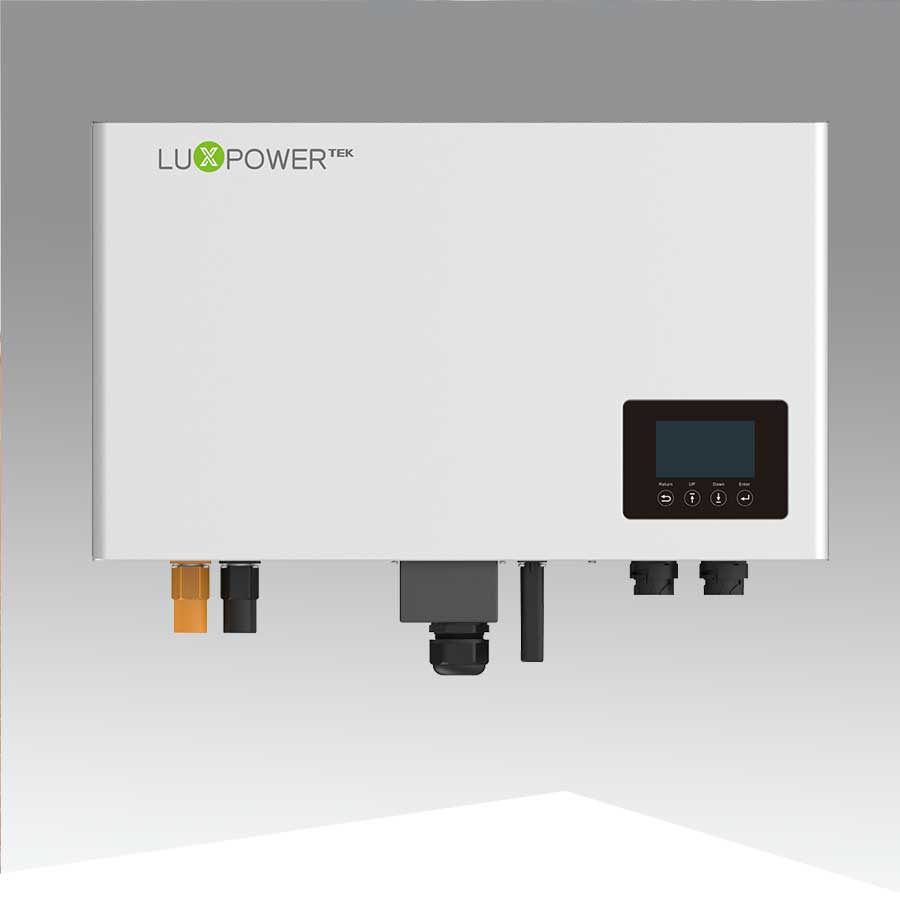 Why choose Senergy Direct for your tailored Battery Storage system
With many accreditations under our belt including the Microgeneration Certification Scheme (MCS), we have all the resources needed to provide a bespoke and efficient system that's tailored to meet your demands whilst keeping your running costs low.
We are here to design and create your perfect system. Let our professional team take of the finer details whilst we guide you every step of the way.
Frequently Asked Questions
Below is a list of some of the questions we are asked most frequently. If you require any further information or have a question that is not listed below, please feel free to contact us either by phone or using any of the information on our contact us page.
With every purchase we provide 10 year workmanship warranty and 10 year manufacturers warranty. Senergy Direct also provides an insurance backed guarantee for that added peace of mind.
Yes, if you are already an existing customer and you recommend our services to friends or family, upon completion of their work you will receive a cheque for £250.
Yes, we offer free advice and a no obligation quotation on all of our products, It is important to us that you receive the perfect renewable system for your home, so our staff are always on hand to help.
Not all of our products require planning permission. However, T here are many planning permission guidelines which can change from time to time, so it is always best to speak to one of our advisors and ensure whether it is required for your home.
We have nationwide team installing the finest renewable energy products up and down the country. Although we cover most areas in the UK, get in touch to ensure your location is covered
0% FINANCE NOW AVAILABLE
It couldn't be easier to save with renewable energy for your home